In South East Asia, Farmers still face high piglet mortality during the suckling period, even above 10%. When no outbreak of disease is present, this level of mortality.
HOW CAN PORCISTART™ MAKE YOUR FARM PROFITABLE?
Insufficient Milk Production -- or limited milking availability from sows.
Heterogeneity in Litter Weight -- mix of small and weak piglets with strong and big
Poor Colostrum Intake & High Competition For Milk
Increasing Prolificacy of Sows -- higher number of piglets born per litter.
PORCISTARTTM is an innovative feeding solution for newborn piglets, administered from farrowing to 10 days of age, that complements the nutritional needs of the piglet after farrowing in a flexible way, contributing more than when the difference between the demand of the litter and the sow's ability to sustain the lactation process is greater, and complementing piglet development when the sow's milk availability is adequate.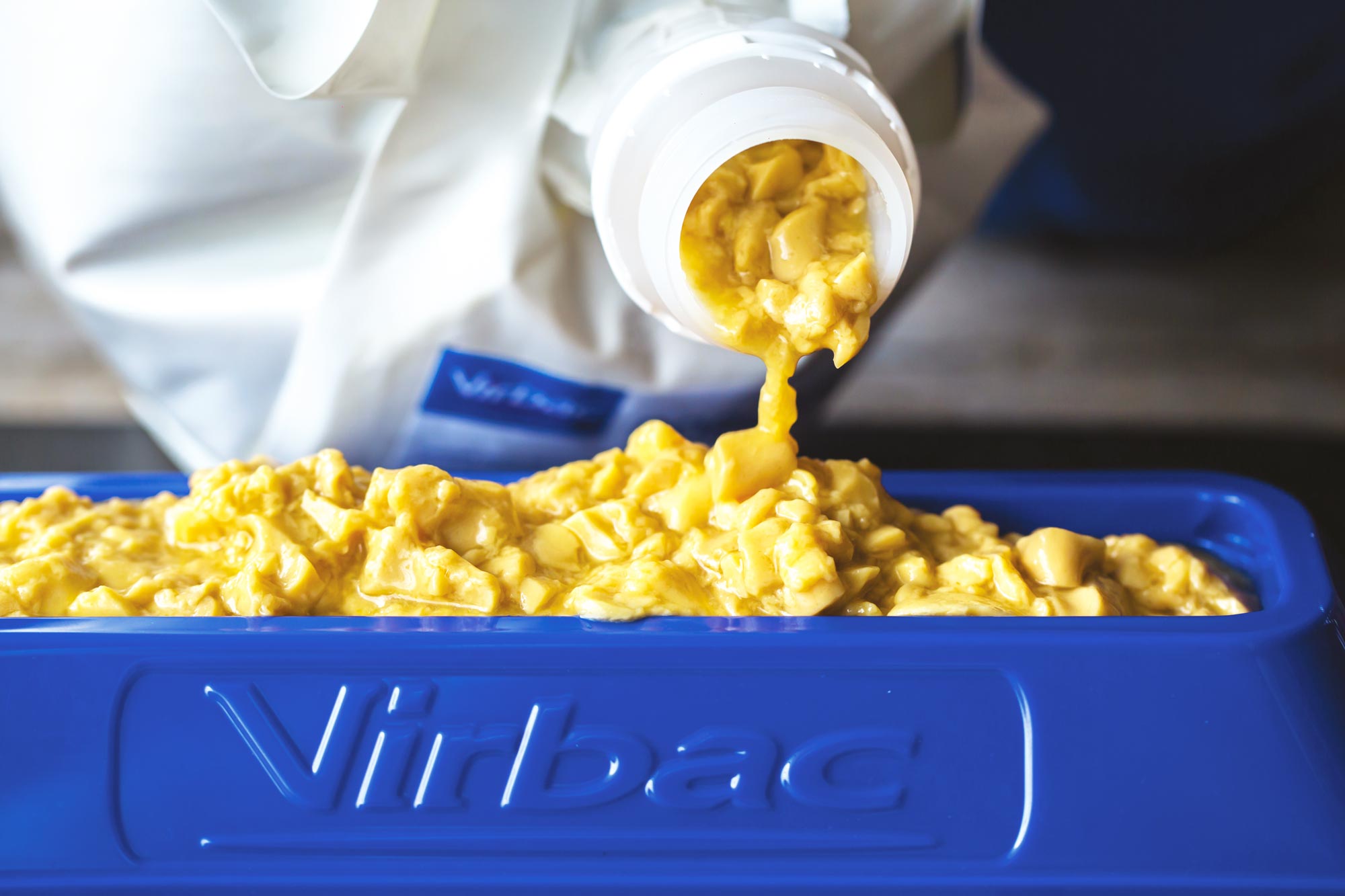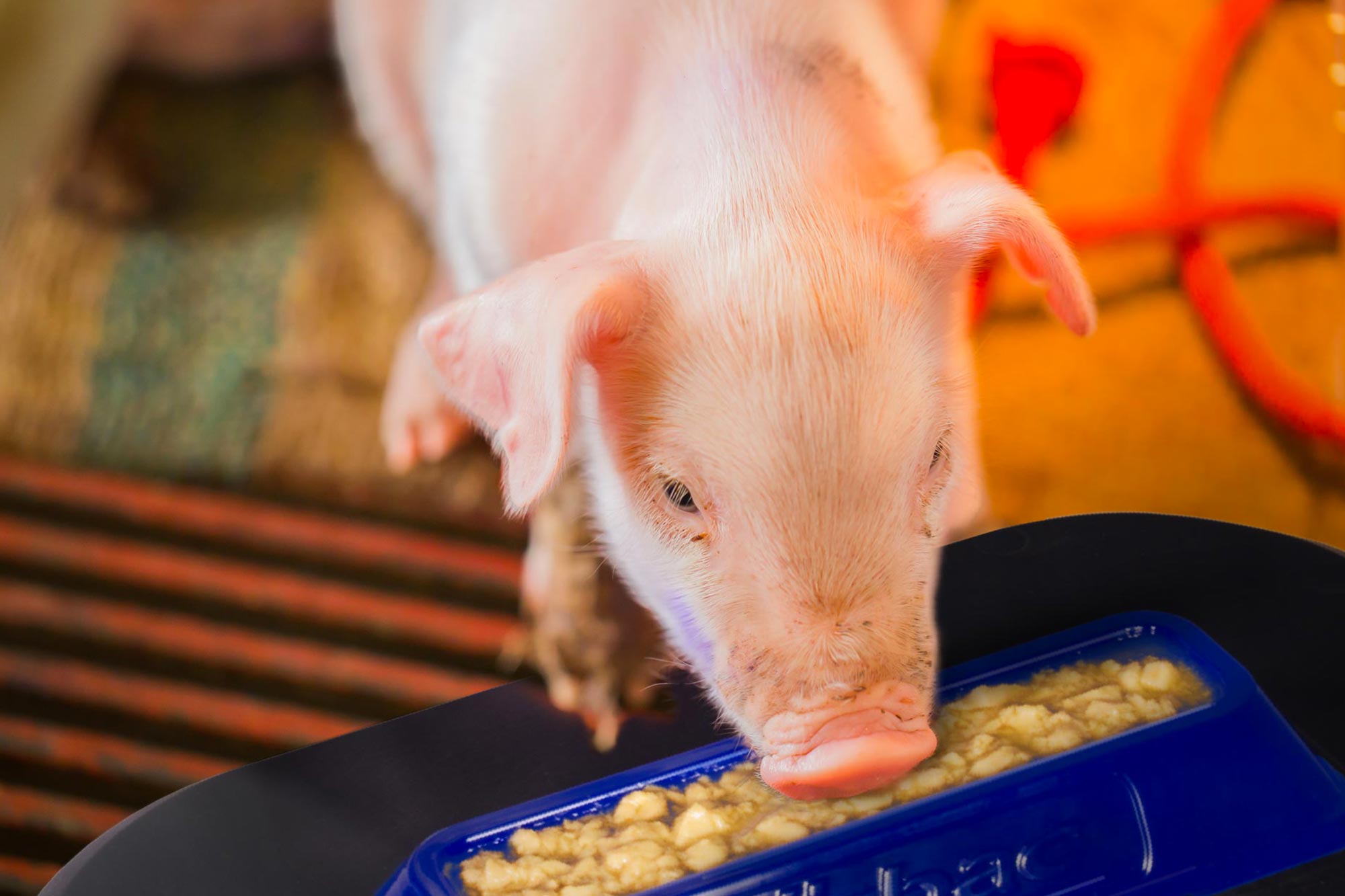 PORCISTARTTM CAN ASSIST YOU TO IMPROVE PERFORMANCE IN THE FARROWING SITE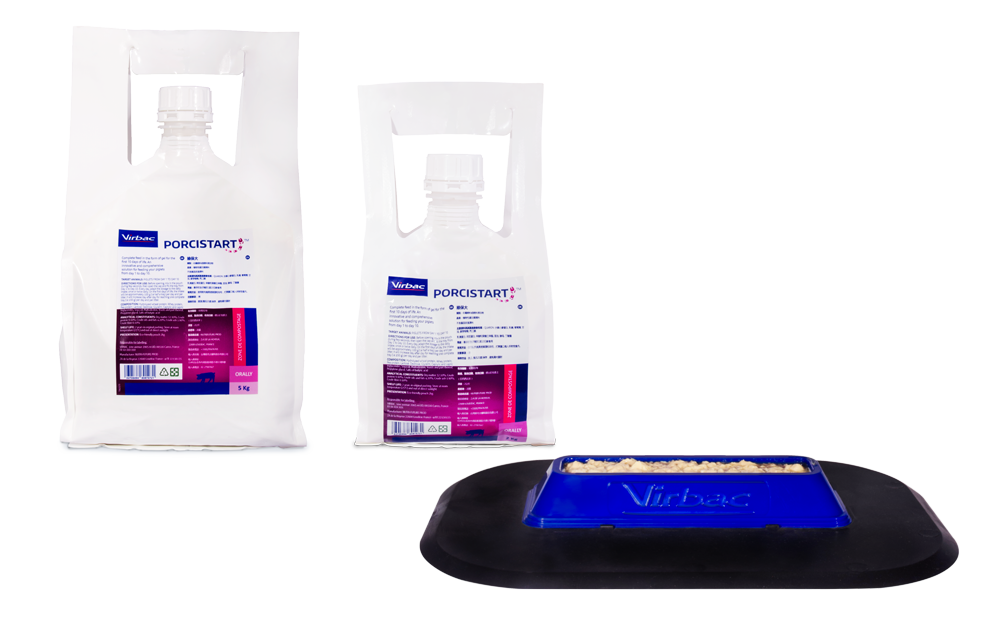 **Available weight: 2 & 5 Kg pouches **Attractive blue tray with rubber mat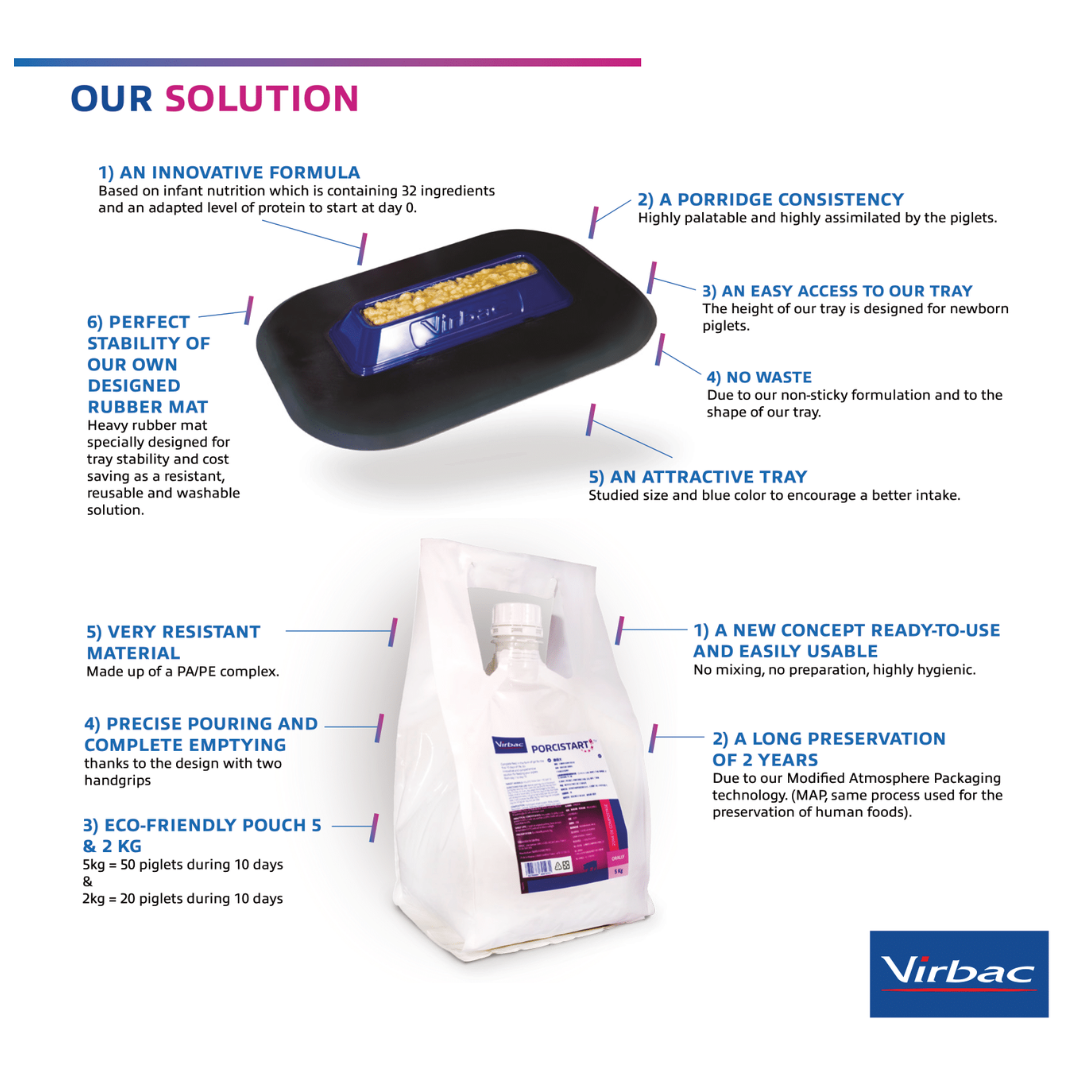 Sources:
(1) Voisin, F, et. al. Efficacy of an innovative food to reduce neonatal losses in piglets and increasing pre-weaning growth. Prcoeedings of the 23rd IPVS congress, cancun, Mexico, 2014.
(2) Nuntapaltoon, M., Tummaruk, P. Piglet preweaning mortality in a commercial swine her in Thailand. Trop Anim Heakth Prod. 2015